"Paint can be like mud or faeces, and it can be delicate as makeup; it can adorn or besmirch, beautify or degrade."
-Adrian Searle
I don't want to have a body. I don't need a body and my teeth feel so funny in their pie hole. There are red
eczema
stains on my spinal cord (ickick) but I am happy, I am happy and I hope you are too. Today I am thinking about performance art after this article I read by Adrian Searle. The top image is particularly exciting to me, I like the idea of painting your face to hide the decay of being a body. I nearly typed 'hide the decay of being a boy' but I guess that works too, in my case at least.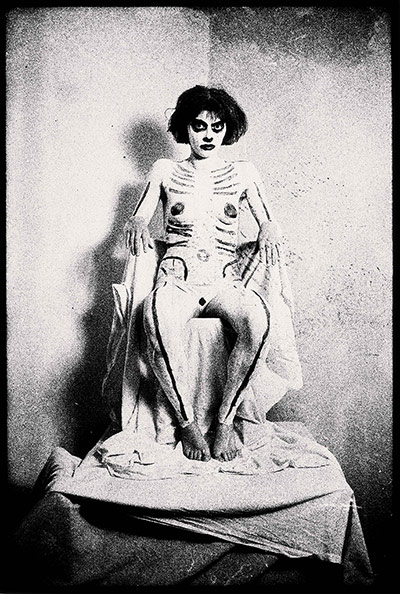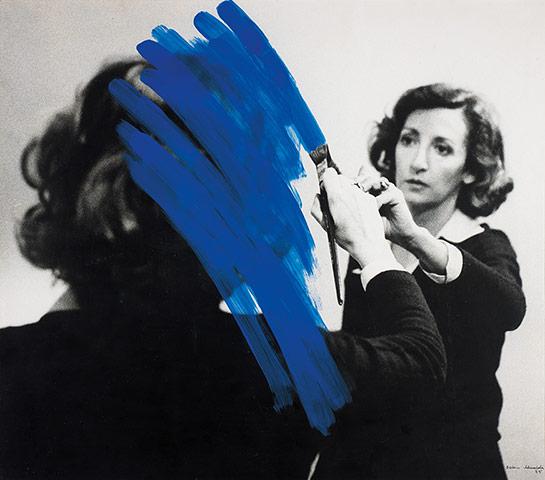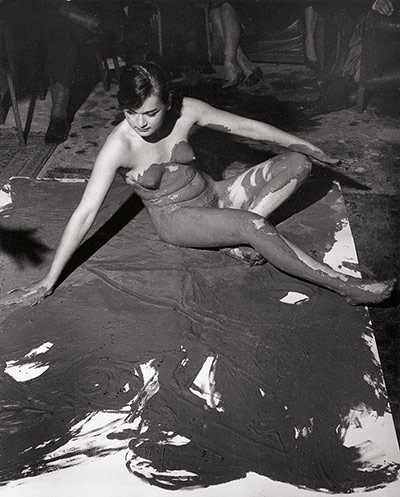 Zsuzsanna Ujj With a Throne (1986),
Helena Almeida's Inhabited Painting (1975),
Yves Klein,
Anthropometries series 1960, Leigh Bowery, Urs Luthi, I'll be your mirror,
Helena Almeida, Untitled