"It is still summer, but the summer is no longer alive. It has come to a standstill; nothing withers, and fall is not ready to begin. There are no stars yet, just darkness."
-Tove Jansson, The Summer Book
You are not unique in your suffering.
The world is not cruel to you, it is just indifferent.
And the children do not bully you because they fancy you.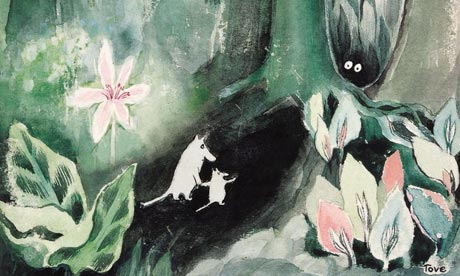 A girl in isolation for radiation screening looks at her dog through a window in Nihonmatsu, Japan on March 14,

Image by Yuriko Nakao / Reuters

, flower, Tove Jansson, The Dangerous Journey, Emma Beals, Syrian children's feet, The Moomins and the Great Flood, Syrian child, Levi Pinfold, The Black Dog, Muhammad Hamed,

A Syrian child refugee cries during the fourth day of school at Al Zaatri refugee camp, in the Jordanian city of Mafraq, near the border with Syria, book covers for Toni Morrisson's The Bluest Eye.